Kyrylo Kashlikov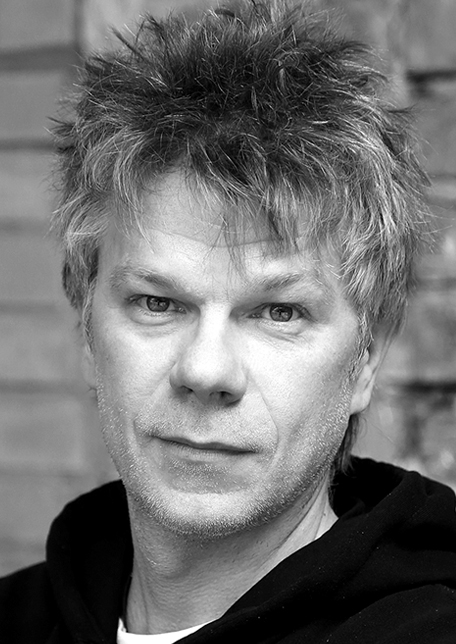 (born on May 11, 1969)
People's artist of Ukraine (2011)

Graduated from Kyiv National I. K. Karpenko-Kary Theatre, Cinema and Television University in 1993 where he took the course by Arkadii Hashynskyi and Mykhailo Reznykovych and majored as an actor of cinema and theatre.
Received a second major from the same university in 2004, this time as a theatre craft specialist.
Is an actor at Lesya Ukrainka National Theatre since 1993.
Since 1995 has been a head of the Professional youth actors studio at Lesya Ukrainka National Theatre.
Was awarded an Honored artist of Ukraine in 2003 and a People's artist of Ukraine in 2011.
Received the Best Director's Debut Kyiv Pectoral award in 2008 for his production Little Soldiers.
Directed:
«Little Soldiers» (2007)
«Juliet And Romeo» by W. Shakespeare (2014)
«A View From The Brigde» by A. Miller (2016)
«Hey, You, Hello!» by H. Mamlin (2017)
«The Curious Incident of the Dog in the Night-Time» by Mark Haddon, after Simon Stevens (2018)
«Excellent People» after A. Checkhov (2019)
«The Cripple of Inishmaan» by M. McDonagh (2020)
«Translations» by B. Friel (2022)
«Jacaranda blossom» A. Casona (2023)
A managing director of the theatre since 2014.
Has been an acting head of the theatre since March 2022. Assumed this post in full capacity on December 31, 2022.